New repair project for burned Sony SS-G9 tweeters from Fred / Netherlands
Here is a pair of tweeters from the amazing Sony SS-G9 speakers.
Fred sent these to me from Netherlands.
Unfortunately the voice coils are burned and will need to be replaced.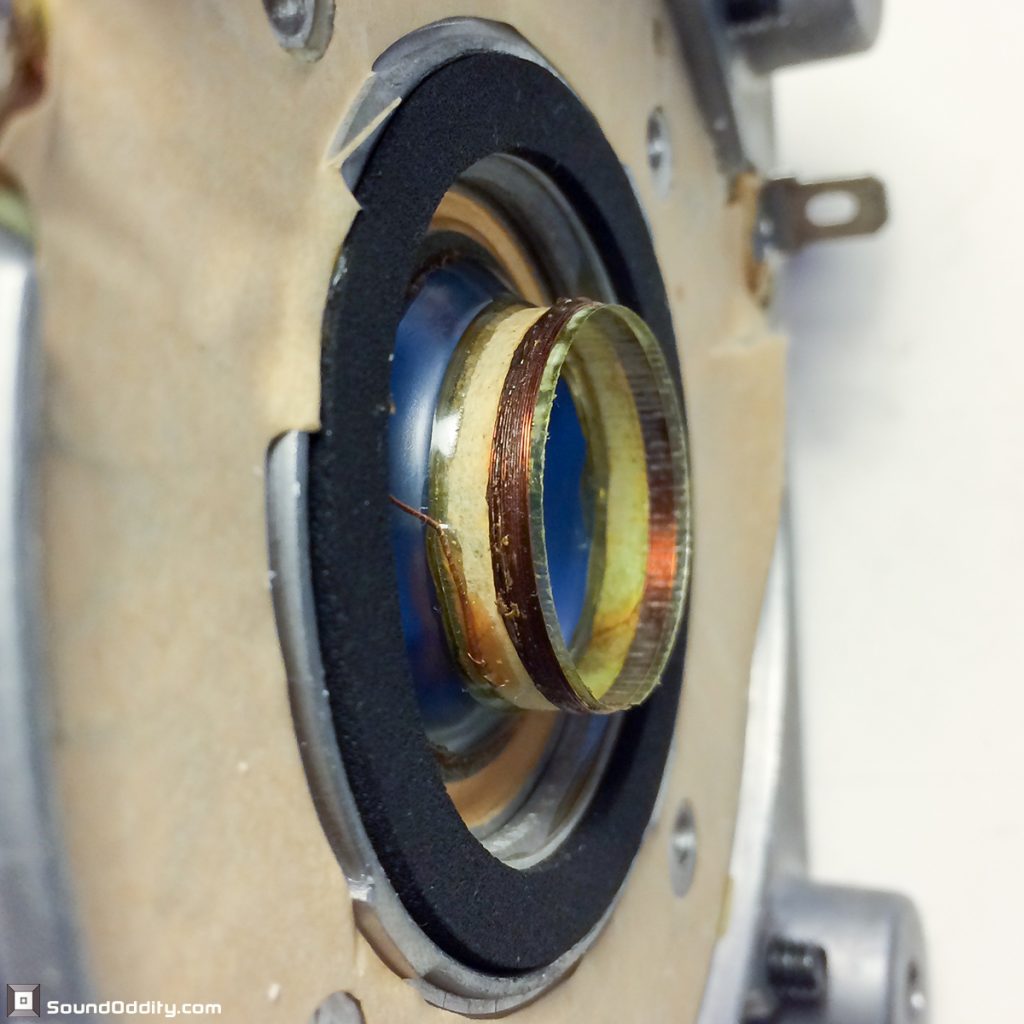 The original former (the part under the wire) is made of broken mica !
I'll have to decide with Fred which former to use for the new voice coil to be manufactured. Because unfortunately again, no one from my knowledge is able to manufacture mica formers anymore.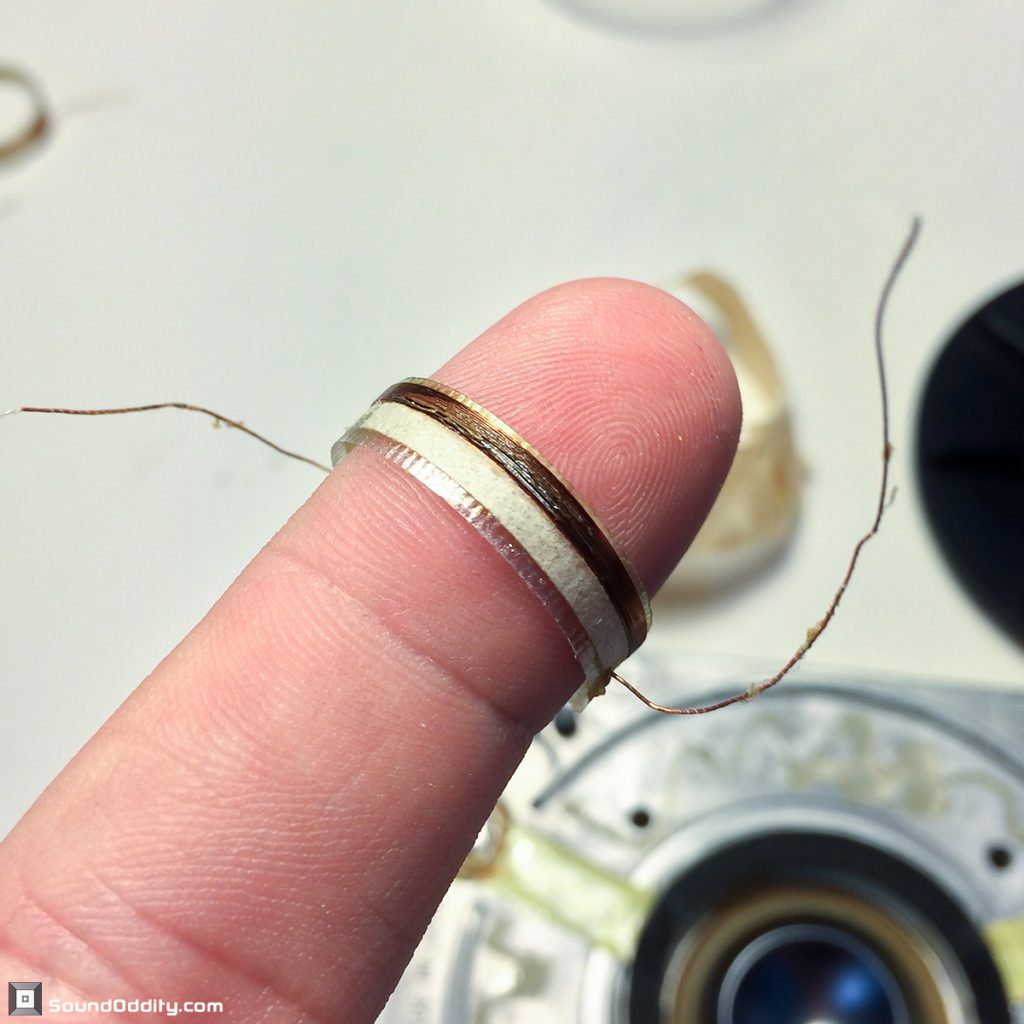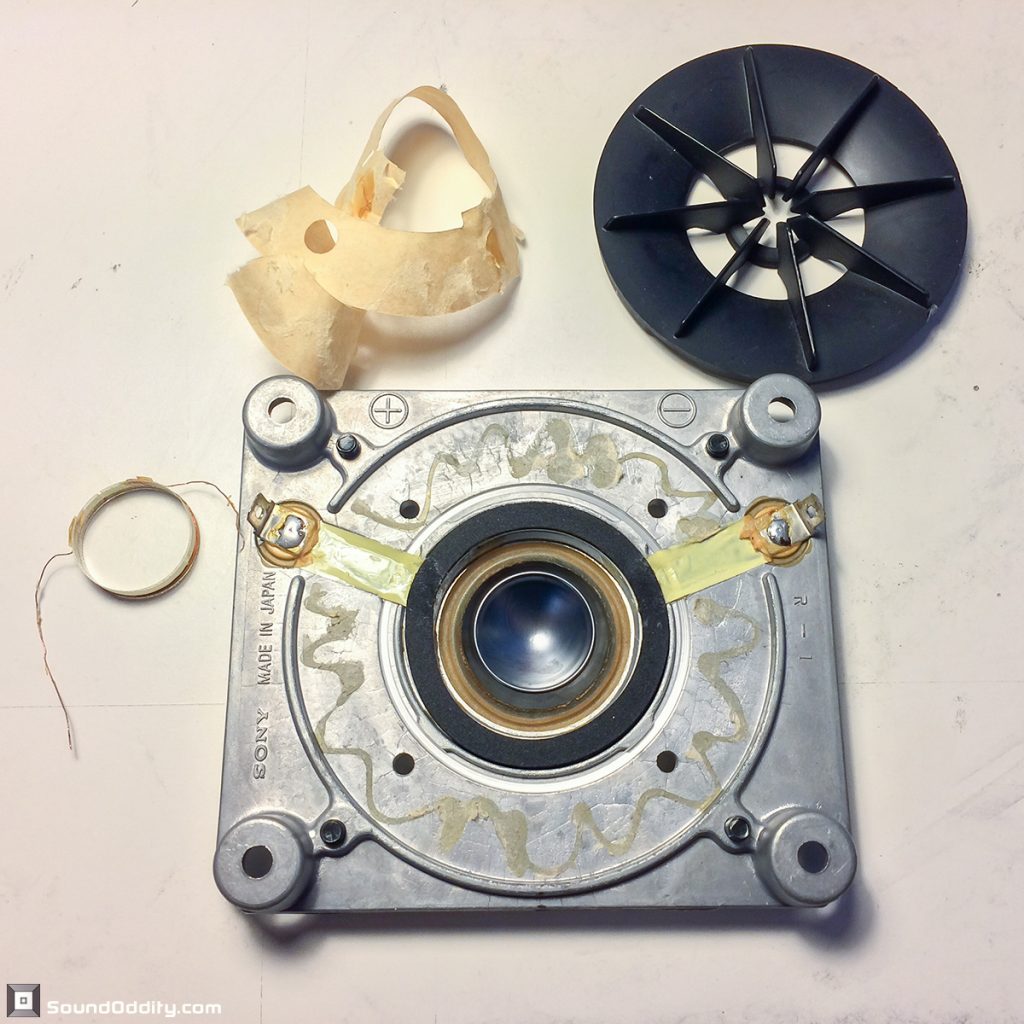 Update from 2017/08/03 :
I found a manufacturer of Mica for voice coil former !
Samples have been ordered and I'm waiting for the feedback of my voice coil manufacturer.